Why work at Caeli Nova after completing university?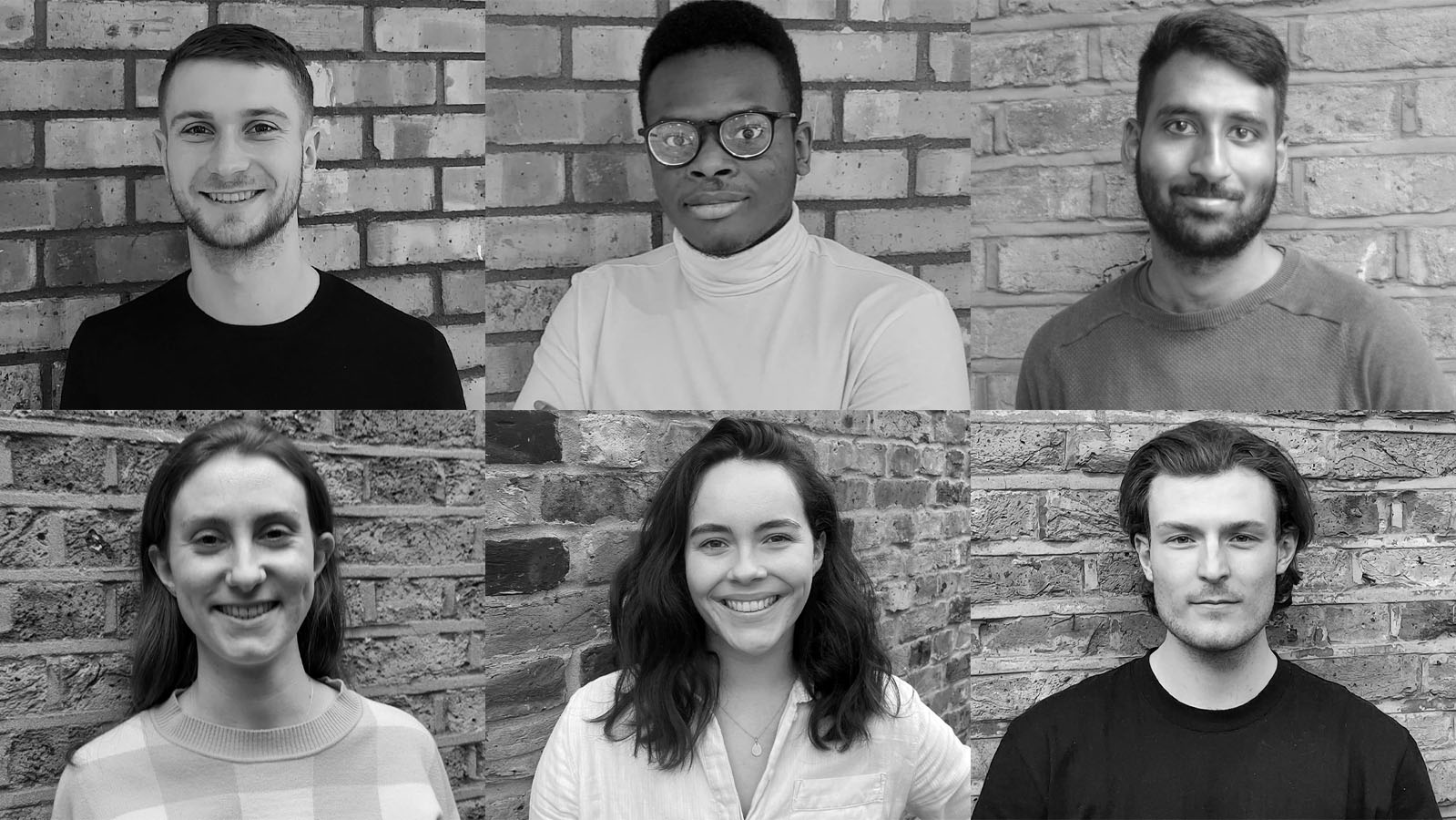 With a growing number of students graduating from university courses each year, graduate positions have become increasingly competitive. At Caeli Nova, we offer a 10-week internship programme, proven to be highly beneficial to students and now we're encouraging university graduates to apply for permanent roles within our growing team.
We are keen to support the career development of talented individuals from diverse backgrounds. With openings across several creative and fast-paced department areas, opportunities are extensive and applicable to a wide range of degree subjects.

A graduate position with Caeli Nova would provide successful applicants with the opportunity to become a core part of our company, at the forefront of aviation technological advancement. Graduates are distinctly involved in developing, testing and implementing revolutionary sustainable changes in aviation using our patented technology. New recruits will also have the chance to learn first-hand from some of the best engineers, developers and medical teams in the aviation industry.
We offer graduates the real prospect of career growth as we continue to expand our network and build strong industry connections. Despite only emerging in 2018, we have established a Co-Development Partnership with leading aircraft manufacturer, Airbus. Our graduates would collaborate with Airbus as we plan to introduce our breathing technology to its future products, benefiting passenger safety and airline operational strategy.
What do our team think?
We sat down with members of the team who joined us as graduates to find out why they love working at Caeli Nova and what their role includes, as well as learn more about the journey they took to get here.
Sam Laverty, graduate design engineer
'I graduated from the University of Strathclyde with a MEng in Aero-Mechanical Engineering. I've always had an interest in aviation, which is what led me to my degree choice. I had followed the progress of Caeli Nova on LinkedIn for a number of years before I applied for a role there and since joining the team, I've had great support from both mentors and peers.
"I am proud of the level of trust I have been shown in carrying out important tasks and tests that are vital to the progression of Cordillera.'
Olivier Atadokpede, graduate design engineer
'I joined Caeli Nova after completing my studies at Canfield University with a MSc in Aerospace Vehicle Design. I first heard about Caeli Nova through LinkedIn and was instantly drawn to the design of Cordillera due to its original and authentic concept that addressed key sustainability issues that the industry is facing.
"Currently, I'm working on designing the brackets that maintain the oxygen cylinder in the aircraft cabin. It involves various tasks including stress analysis, CAD modelling, material selection and compliance with airworthiness requirements, which make the job challenging, enriching and interesting at the same time.
"I'm really enjoying my time at Caeli Nova and the support I've had from my line manager and the technical support from senior engineers has been unmatched."
Ilamaran Jayamurthy, research and design engineer
"I graduated from Imperial College London after studying for a MEng in Aeronautical Engineering and came across Caeli Nova through an email from my university's career service. The description mentioned helping to combat climate change and increasing the safety of passengers and I wanted to use my engineering degree to help create a meaningful impact, so this seemed like the perfect job for that!
"I've had support from various people in the business and if I'm ever unsure on a task, I have no issues asking someone for help as they're always more than willing to assist me. I never imagined that I would work for a start-up, but it's been a brilliant experience and I'm constantly being challenged in my role, which I enjoy."
Fiona Cooke, research and development engineer
'I completed my degree at the University of Birmingham in Mechanical Engineering and then went to Queen Mary University of London to do a MEng in Biomedical Engineering. I was keen to apply for Caeli Nova because I wanted to be involved in the development of exciting new technology, especially technology that has a positive environmental impact. The whole team is approachable and happy to take the time out of their busy days to help you with a task."
Holly Withnell, research and development engineer
"In 2018, I graduated from Imperial College London with a MEng in Mechanical Engineering. During my first year at Caeli Nova, we developed many iterations of our first prototype, which required a variety of different engineering skills and knowledge. Before joining the company, I didn't have much experience in coding and electronics. However, I received a lot of support from Rob Boyle, our Chief Technology Officer, and he helped me to understand how electronics work. I have developed a large and varied set of technical skills since I've started.
What I love about Caeli Nova is the number of opportunities that are available to everyone. I have been able to lead various projects within the research and development team, which has really helped my development and confidence.
I'm also part of the mentorship scheme, so I have chosen a mentor whose career path and role within the company inspires me. We have regular sessions where we set some short-term and long-term goals and discuss how I can achieve them."
Arthur Kuenzi, research and development engineer
"I studied Natural Sciences (Materials Science) at The University of Cambridge. For a number of years, I was interested in developing technology to improve sustainability and decided to apply for a job at Caeli Nova, after seeing a job advert from my university. The job description was really enticing as it was clear there would be a chance to make an impact on current sustainable initiatives.
"During my time at Caeli Nova I've received a huge amount of peer support through contributions to my projects, help with technical problems and moral support when things aren't working. I'm looking forward to developing the functional protype of Cordillera into a system ready to conduct medical trials."
Find out more about our graduate roles
Many of our current employees joined us as graduates and have continued to flourish as part of our growing team. We pride ourselves in creating a welcoming and supportive environment for new employees to develop their skills.
For more information on current vacancies please visit our careers page.