Caeli Nova wins Cabin Systems category at the Crystal Cabin Awards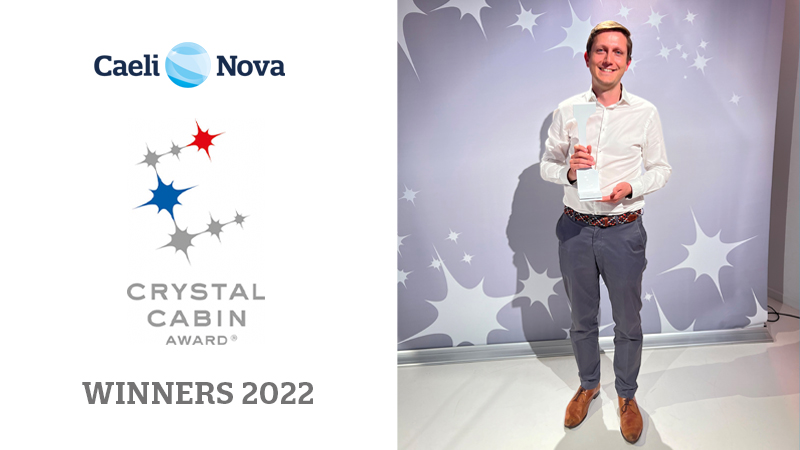 Breathing technology innovator, Caeli Nova, wins the Cabin Systems category at the Crystal Cabin Awards.

During an award ceremony today, Caeli Nova accepted the award on stage for its Cordillera emergency oxygen system, which was recognised for having the potential to save the aviation industry over $500 million and 1.2 million tonnes of CO2 emissions annually by opening direct routes over high-terrain and reducing reserve fuel on ETOPS routes.

Tim Wakeford, CEO of Caeli Nova, says: "Cordillera was first publicly launched in April 2021 and to be able to announce that we've won a Crystal Cabin Award just 15 months later, is an amazing achievement for the whole team.

"Now more than ever, airlines are looking for innovative technology that can reduce their environmental impact and operational costs. With Cordillera, we can provide shorter routes over high terrain such as the Himalayas, Andes and Rockies and also help to reduce reserve fuel carried on ETOPS routes. Our passenger emergency oxygen system removes operational limitations by enabling aircraft to increase the duration they can fly at high altitudes after cabin decompression, from 22 minutes to more than 180 minutes."

For more information on Cordillera, please visit https://caelinova.com/cordillera/cordillera or meet the Caeli Nova team during AIX at Stand 5C04.