Reflections on a summer Internship at Caeli Nova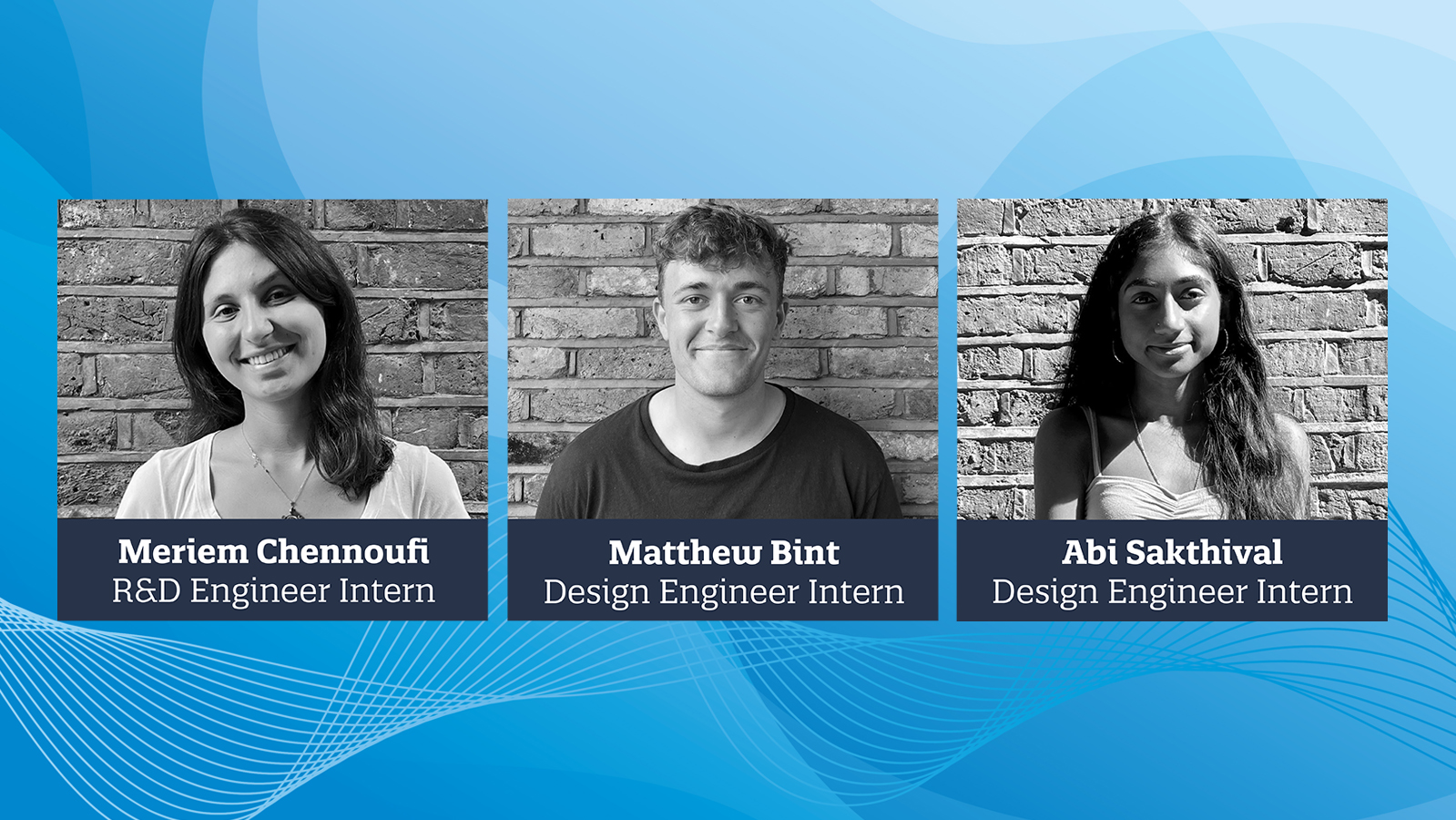 Caeli Nova offers university students a 12-week internship to learn first-hand from some of the best engineers, developers and medical teams in the aviation industry, enabling the selected students to enrich their studies during the summer period.
To give anyone considering an internship with Caeli Nova a flavour of what that experience could look like, we decided to sit down with a few of our current summer interns to see how their internships went and what they have taken away from their time with us.

What made you apply for an internship at Caeli Nova?
Meriem Chennoufi, R&D Engineer Intern: I was very much intrigued by the functioning of Caeli Nova's product. Cordillera is clearly a promising invention which provides multiple benefits to the airlines, the passengers, and the environment. It was also clear through Caeli Nova's website that excellence, encouragement and empowerment were the main values of the company.

Matthew Bint, Design Engineer Intern: The opportunity to work for an adventurous start-up in London, as part of a young, dynamic team, really attracted me to the role. When learning more about the environmental benefits that Cordillera will deliver in time, I was drawn in further.

Abi Sakthivel, Design Engineer Intern: I wanted to be part of the team that was working on a unique and interesting product that required skills from a variety of different engineering disciplines (mechanical, biomedical etc.), and as a second year at university, I thought it would be a good opportunity to learn more about each of these.

Can you tell me about how you assist Caeli Nova on developing its systems?
Meriem Chennoufi, R&D Engineer Intern: My project focusses on the creation of a calculation tool supporting the Cordillera design and development. I have also been given the opportunity to work in the labs and help with other projects.

Matthew Bint, Design Engineer Intern: I assist in working on one of Cordillera's sub-system. I have been focussed on the critical analysis of the system, identifying the potential failure modes of the sub-system, how the mode can be mitigated against, and risk reduced as much as possible.

Abi Sakthivel, Design Engineer Intern: The system I work on is called the human interface system. I work on designing components for the mask or improving upon ones that are already there.

What will you take away from this internship?
Meriem Chennoufi, R&D Engineer Intern: This internship has shown me what encouragement and empowerment meant. Everyone is always happy to explain and ready to offer help. I have also had the opportunity to take a strengths test to discover which traits of my personality I should focus on, which proves how much Caeli Nova is an empowering company.

Matthew Bint, Design Engineer Intern: It's been such a great experience working as part of an ambitious team. If I had to name one thing, it would probably be the understanding of how important job satisfaction is. I have thoroughly enjoyed my time here, looked forward to coming to work and helping to produce Cordillera.

Abi Sakthivel, Design Engineer Intern: Working at Caeli Nova has solidified my interest in design/mechanical engineering, and has encouraged me to think creatively and collaboratively in my projects. I will continue to work on these skills, and hopefully take them through my next two years at university and my future career.
For details on our next internship intake visit: Caeli Nova's Internship Programme