The importance of positive role models, believing in yourself and an encouraging work environment
The technology and aerospace sectors have historically been male-dominated fields. In celebration of International Women's Day earlier in the month, we heard from three of our valued team members about their experiences of working in the technology sector and how as an industry we can encourage more women and girls to follow in their footsteps.
Have you always been interested in science and technology?
Cristina Reynel, design engineer: I enjoyed maths and physics at school as I was naturally good at them, but my father was my main inspiration to explore the world of engineering. He was a craftsman and we would often build items together.
Holly Withnell, research and development engineer: I always loved maths and art, but I never thought these subjects could work together, until I came across designer Thomas Heatherwick who creates beautifully engineered sculptures and monuments. Heatherwick inspired me to combine my two passions – and here, my engineering career began.
Juliette Ngan, engineering intern – joining Caeli Nova full-time in 2021: Both my parents are engineers so science and technology were often topics of conversation when I was growing up.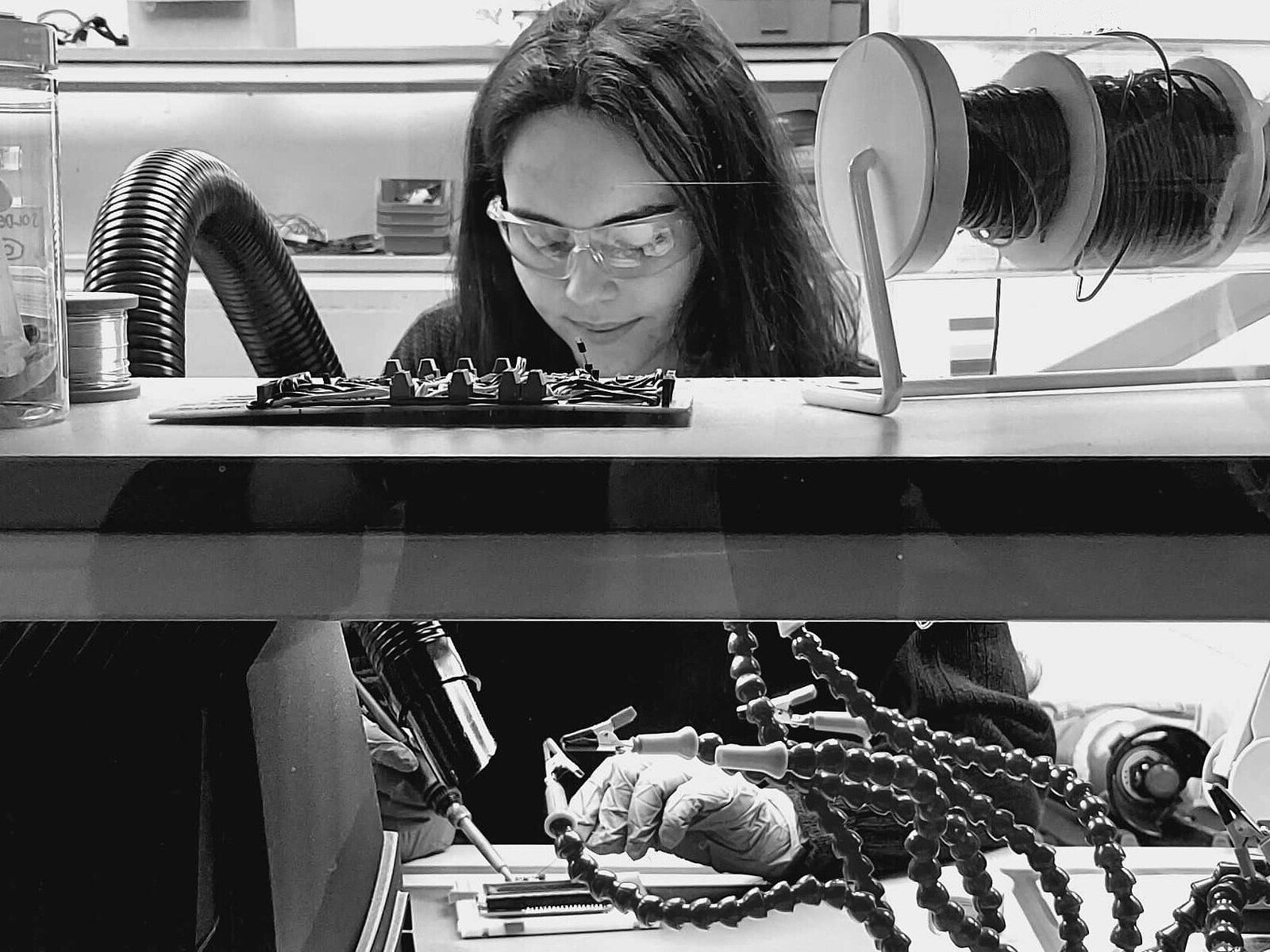 Did you face any challenges when you started your career in engineering?
Cristina: Most of my working environments before Caeli Nova were made up mostly, if not only, of men. It can be challenging to work in a male-dominated industry as sometimes you may feel that you don't fit in.
Holly: I have received comments about what a typical engineer should look like, but I have learned to ignore and prove doubters wrong. Caeli Nova is incredibly inclusive and supportive and I am proud of the initiatives we are putting in place to encourage even more diversity within the company.
What do you enjoy most about your role at Caeli Nova?
Juliette: Interning at Caeli Nova has given me the opportunity to experience the different aspects involved in developing a new product. It can be a complicated process, but everyone always takes the time to explain what they are doing so that I can learn.
Holly: What I enjoy most about my role is experiencing first-hand the full product life cycle, from an initial idea to the first sale, all with the mindset of a very fast-paced agile start-up.
How do you think more women and girls can be encouraged to pursue science, technology, engineering or maths (STEM) careers? What advice would you give?
Cristina: It is important for girls to have female role models to look up to and to show that technology is not a space reserved for boys. I would encourage women and girls to challenge others' assumptions of what they are capable of and not be afraid to make mistakes as it is the best way to learn and grow.
Holly: My advice is if you are passionate about pursuing a career in STEM, go for it! Don't let the fact that it is still a male-dominated industry put you off. If anyone makes remarks about how engineering and other STEM subjects aren't for women, prove them wrong and continue to succeed on your journey.